---
Elemental Royalties Corp.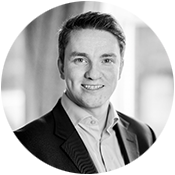 Frederick bell
CEO & Executive Director
Frederick co-founded Elemental Royalties in 2016 following his role as Managing Director of a listed gold exploration company, Goldcrest Resources plc, where he assembled a portfolio of gold licences in northeast Ghana to take to AIM. He has wide experience in the mining industry, including as General Manager of an ASX-listed uranium company from the age of 25. Frederick received the 'Young Rising Star' Award at Mines & Money 2018, read history at the University of Edinburgh and is on the Committee of Young Mining Professionals in London.
Read More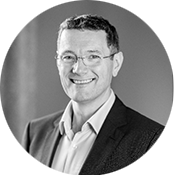 Steven Poulton
Executive Chairman
Steven is a geologist with over 24 years of experience in the mining industry. He has founded or co-founded a number of successful resource companies including Altus Strategies (merged with Elemental Royalties), Ariana Resources (developed the Sindirgi gold mine in Turkey), Altus Resource Capital (LSE fund growing AUM to US$150M), African Aura Resources (merged with Mano River), Avesoro Mining (developed the New Liberty gold mine in Liberia, acquired by Avesoro Resources), Afferro Mining (discovered the Nkout iron ore project in Cameroon, acquired for approximately US$200m by IMIC), Stellar Diamonds (developed the Tongo mine in Sierra Leone, acquired by Newfield Resources). He holds an Honours degree in Geology from Southampton University, a Masters in Mining Geology from the Camborne School of Mines and is a Fellow of the Institute of Materials, Minerals and Mining.
Read More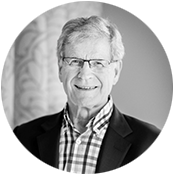 Robert 'Woody' Milroy
Non-Executive Director
Robert has over 40 years of experience as an owner or senior manager in the investment, mining and petroleum industries. He was a Managing Director of the Corazon Capital Group; a Guernsey regulated investment management and stockbroking company for 14 years until its takeover by Canaccord Genuity in 2010. In addition, he was the Managing Director of Eagle Drilling. Currently he is a Non-Executive Director of the Energy Venture Funds III, IV, V, V Plus and Chairman of the Zeropex Group, a water engineering firm. Previously he was a Non-Executive Director of Altus Resource Capital, Altus Global Gold and Chairman of Genuity Energy. Robert holds a Bachelor of Commerce (Honours) from the University of Manitoba. He is a member of the Chartered Institute for Securities & Investment.
Read More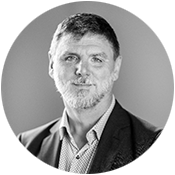 Karim Nasr
Non-Executive Director
Karim is the Managing Partner of La Mancha Capital Advisory LLP, advisor to the La Mancha Fund SCSp, a privately held mining investment fund with a global portfolio of mining assets. Prior to La Mancha, Karim was the CEO and CIO of Digital World Capital (DWC), an FCA regulated investment manager investing globally and across the capital structure in Telecom and Media companies. At DWC, Karim was in charge of the investment strategy and risk management for the DWC Cross Com Fund on a discretionary basis and of the special situation investments and debt restructuring advisory practice for private clients on a non-discretionary basis. Karim holds a Masters in Management from the University of Paris IX Dauphine with a major in Finance. He is fluent in English, Arabic and French.
Read More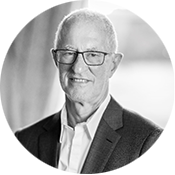 David Netherway
Non-Executive Director
David is a mining engineer with over 40 years of experience. He was involved in the construction and development of the New Liberty, Iduapriem, Siguiri, Samira Hill and Kiniero gold mines in West Africa. David served as the CEO of Shield Mining until its takeover by Gryphon Minerals, prior to that he was the CEO of Afcan Mining Corporation, a China focused gold mining company that was sold to Eldorado Gold in 2005. David has held senior management positions in numerous mining companies including Golden Shamrock Mines, Ashanti Goldfields and Semafo Inc. He is a former director of Altus Resource Capital, Altus Global Gold, African Aura Mining, Afferro Mining, Avesoro Resources and Kilo Goldmines. David is currently a non-executive Director of Kore Potash (ASX, AIM & JSE: KP2)] and Canyon Resources (ASX: CAY).
Read More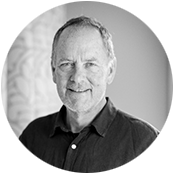 John Robins
Non-Executive Director
John is a professional geologist, prospector and entrepreneur with over 35 years of experience in the mining industry. In 2008 he was awarded the AMEBC Spud Huestis award for his contributions to mineral exploration in British Columbia and Yukon. He has been involved in over a billion dollars in M&A activity and has generated over $500 million in direct and indirect mineral expenditures throughout Canada, Latin America and Australia. Mr Robins is the pricipal of Discovery Group and is currently Chairman and director of Bluestone Resources Inc, Fireweed Zinc Corporation and K2 Gold Corp.
Read More